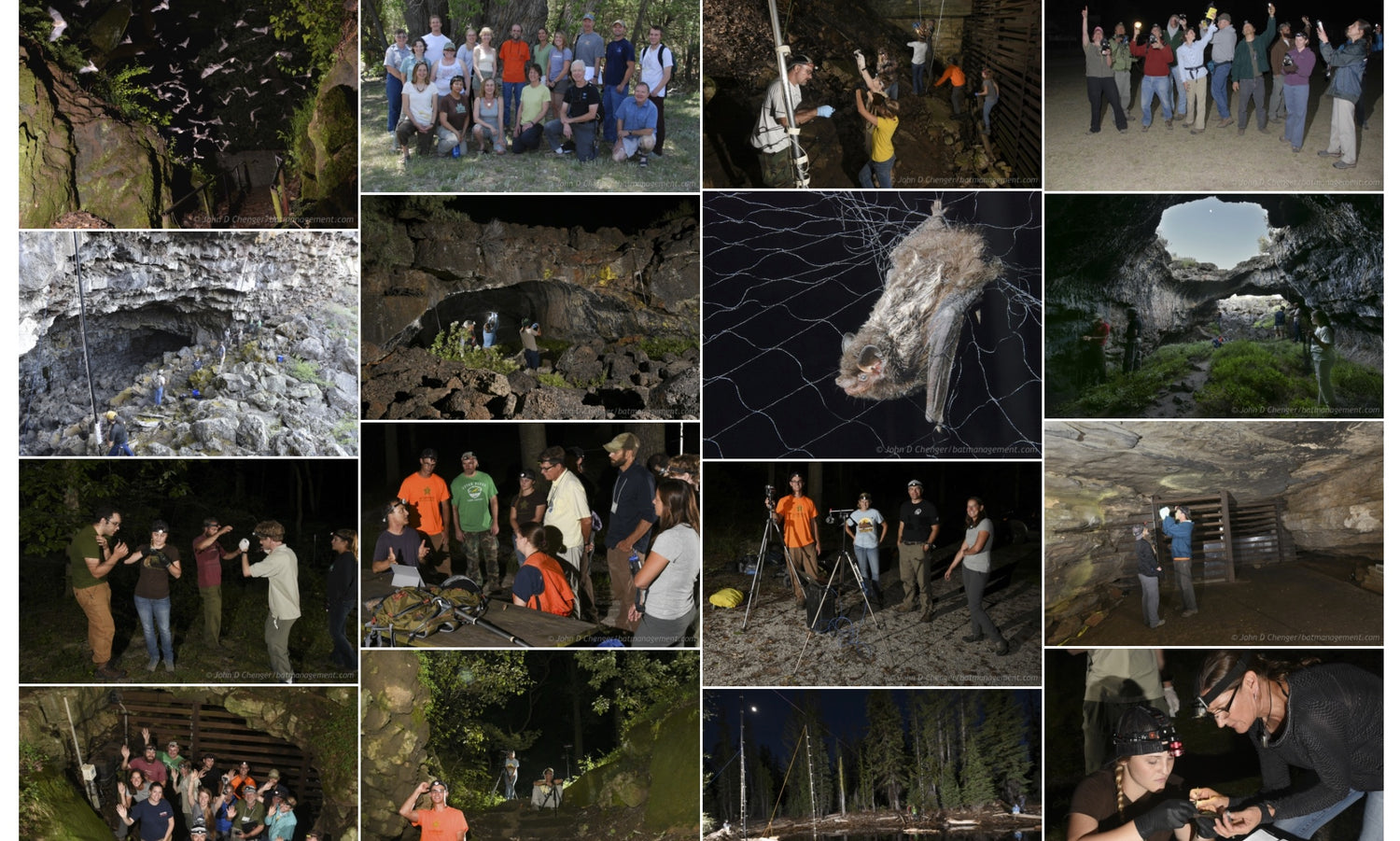 Our 2023 Training Schedule is Now Available
Get a jump on the field season! We have a full range of bat-survey trainings planned in Florida, Arizona, and Nevada, with additional venues to be announced soon.
See Schedule
Why bats?

Bats are among the most challenging wildlife that biologists can study. Their flighted, nocturnal lifestyles make typical ground-based observational and survey methods either impractical or not applicable. BatSS staff bring decades of experience for solving all types of survey, management, or mitigation concerns to address any bat monitoring issue.

Our Areas of Expertise

Training Classes, Courses, and Workshops: Since 1992 our staff have trained over 3,000 students.

Identifying Bat Echolocation Calls: Acoustic survey reports reviews, analyzing acoustic data and providing second-opinions. 

Comprehensive Bat Surveys: Determining species occupancy, activity, and relative abundance.

The BatSS Advantage . . .

Our staff is dedicated to promoting good science while selflessly empowering our students, colleagues, and partners to learn, do, and succeed. Without exception, we strive to share our passion for bats, resource management, and wildlife conservation at every training and bring personal dedication to every project.
"Lots of opportunity for hands-on field experience. Amazing instructors made the workshops interesting for novices and experts in the field."

"Thank you for collaborating with the NPS. I have taken 3 different styles/companies of acoustic monitoring courses, and I find that Bat Survey Solutions is the best there is. Your delivery and explanation of the physics and properties of sound is the best I have heard."

"You will learn so much information that can be applied to all facets of your job whether you are a field biologist or a biologist in a regulatory setting."